All Molokai Athletes are Elite Athletes, Adventurers, World Champions, Olympians and World Record Holders
Team Phil Robertson Racing
Current World Match Racing Champions (sailing)
Phil Robertson Racing are the current Wolrd Match Racing Champions! In July 2016, 29 year old team skipper Phil Robertson and crew banked a World Champion's bonus of USD $1,000,000 for taking the overall season crown. It's the largest prize money ever awarded in the sport of sailing, but Robertson's whoops of joy and celebration were more about winning the title of Match Racing World Champion. "It's a dream come true and the goal we've been striving for since 2009" says Robertson. Contact us to be a part of the team's future efforts to retain this title in 2017 and to capitalise on this amazing life journey and sporting story.
Michael Booth
Michael Booth is the current Stand Up Paddle mens World Champion
Michael Booth is a world champion Stand Up Paddleboard (SUP) racer whose life has been shaped by his childhood vision to become a successful watersports athlete. His journey from Olympic-hopeful kayaker to World Champion SUP racer happened in only two short years where gut instinct and tenacity were critical in making the successful change to an entirely new discipline. He is seeking to retain that title in 2017.
Guy Cribb
UK windsurfing champion and World Record holder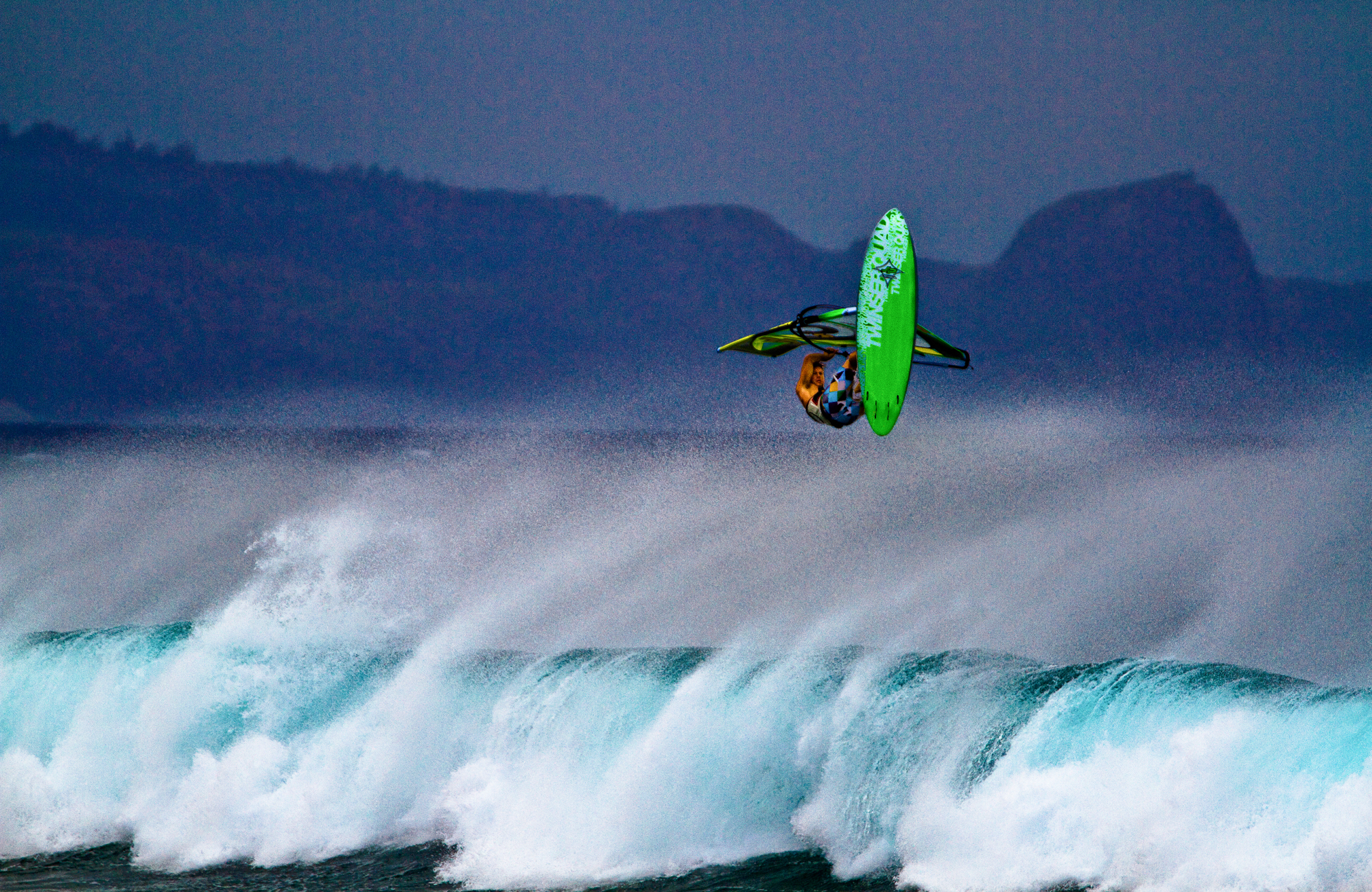 Through creativity and an adventurous vision Guy Cribb is revolutionising the way the world sees windsurfing.
He owns the World Record for the fastest crossing of the English Channel from Cherbourg (France) to Poole (UK) where he battled five metre high waves in a 30 knot storm. He holds thirteen UK windsurfing championship crowns and is one of the world's leading windsurfing coaches, travelling the world providing personalised tuition for high performance windsurfing.
In 2013 he was invited to the UK windsurfing association's hall of fame in recognition of his "outstanding contribution to windsurfing in the UK" and for being one of "the greatest windsurfers the UK has produced".
Glenn Ashby
Glenn has won 15 world championships across three multihull classes, the Americas Cup and is an Olympic Medalist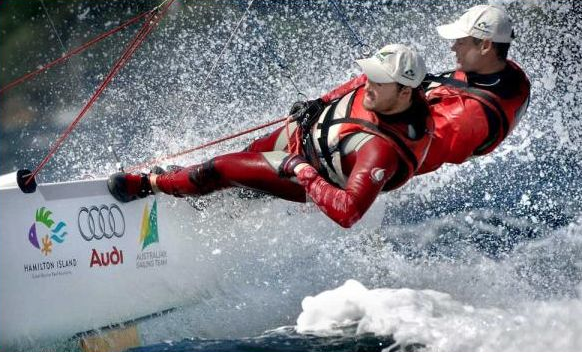 Glenn won his 10th Australian A Class championship in January 2014 and has won 15 world championships across three multihull classes, including eight in the 'A class'.
At the 2008 Olympic Games, Qingdao China, Glenn Ashby and Darren Bundock won Olympic Silver in the Tornado Class.
Glenn is currently the skipper of Emirates Team New Zealand Americas Cup Team aiming to return the oldest trophy in sport to New Zealand (Next Americas Cup to be held in Bermuda mid 2017). He was previously a member of the successful Oracle Racing Team USA and head coach for the 2010 America's Cup challenge against Alinghi in which Oracle Racing was also victorious.
He is an incredibly ambitious athlete with his sights set on winning a foiling Moth class World Championship title.
Matt Nottage
It is our firm belief that Matt is a future Stand Up Paddle and Outrigger Paddle World Champion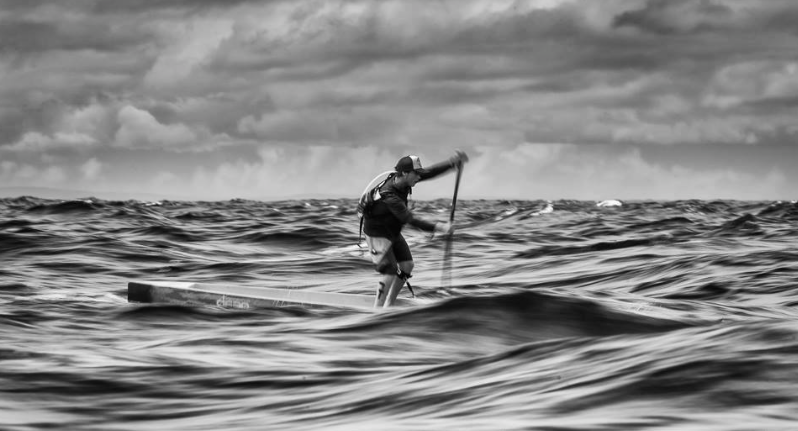 Matt Nottage has powered his way through the 2016 SUP world rankings and is currently positioned in the Top Ten amongst the best International paddle athletes. He has already chalked up outright victories in iconic International events in his homeland Australia and Hawaii. It is our focus to mentor and place Matt in a position to win a paddle sports world championship crown. He is young, has a huge heart and is a dangerous competitor.
Santiago Lange
Rio Olympic Gold Medalist and 2016-17 World Sailor of the Year.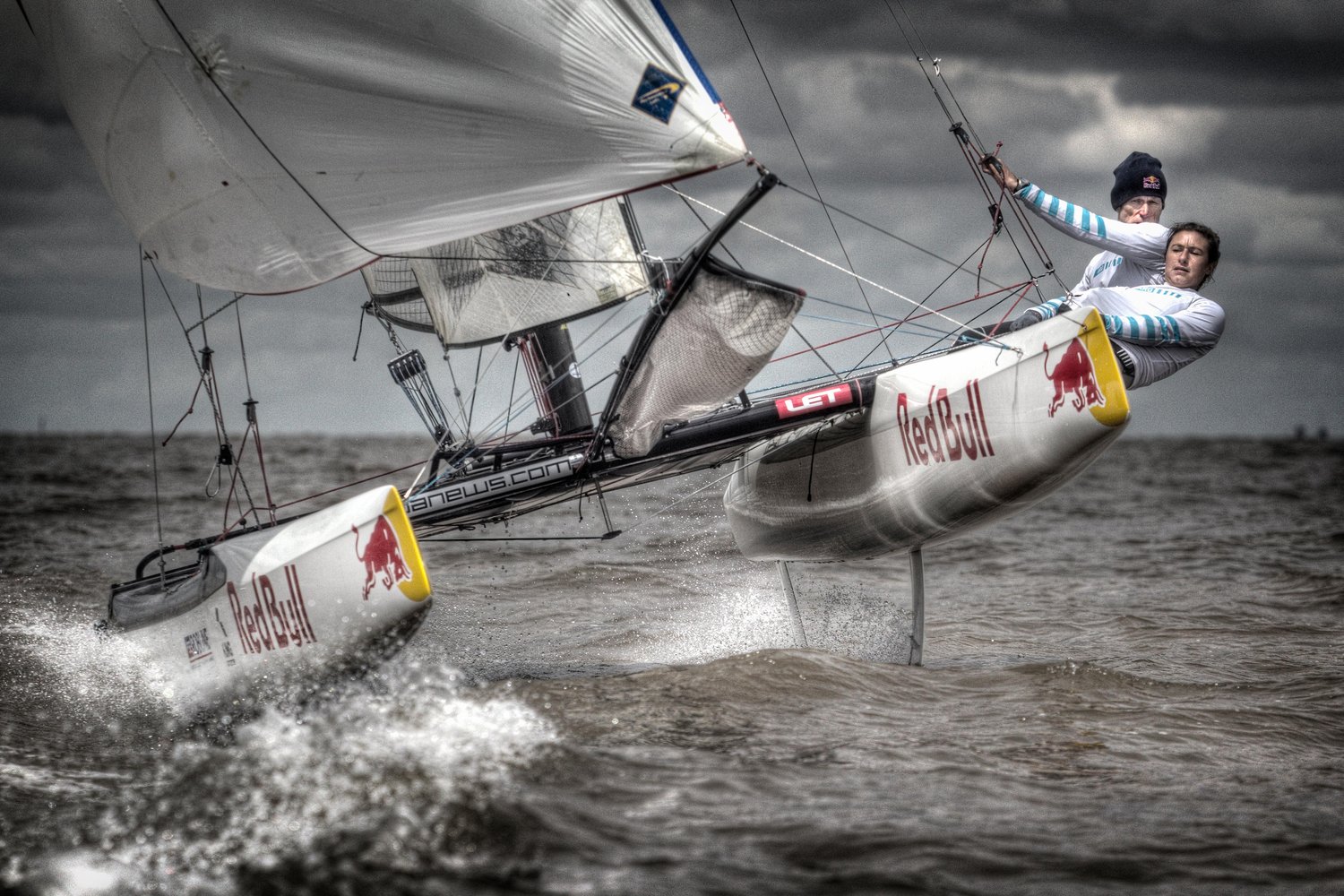 Santiago Lange is a true sporting hero and people from all backgrounds will remember his inspiring win at the Olympic Games last year - his story is remarkable. In 2016 the Argentinian sailor was diagnosed with lung cancer and after an outstanding recovery, he went on to win gold at the 2016 Olympics and was later crowned Rolex World Sailor of The Year. This is a new era for Santi and we look forward to working with partners who can welcome him into their families the way Red Bull has for the past 15 years. His priorities lie in his future ambitions which include campaigning towards Tokyo 2020.
Lange's Olympic gold medal was won in the two-handed Nacra 17 class yacht with sailing partner Cecilia Carranza Saroli in one of the most exciting sailing battles of the Brazil Olympic Games. Santi has previously won two Bronze medals over a lifetime devotion to Olympic glory which has seen him compete in six editions of the summer Olympics.
Santiago's story is unique and holds a special place in the pages of Olympic and sporting history.
Annabel Anderson
World domination of female Stand Up Paddleboarding.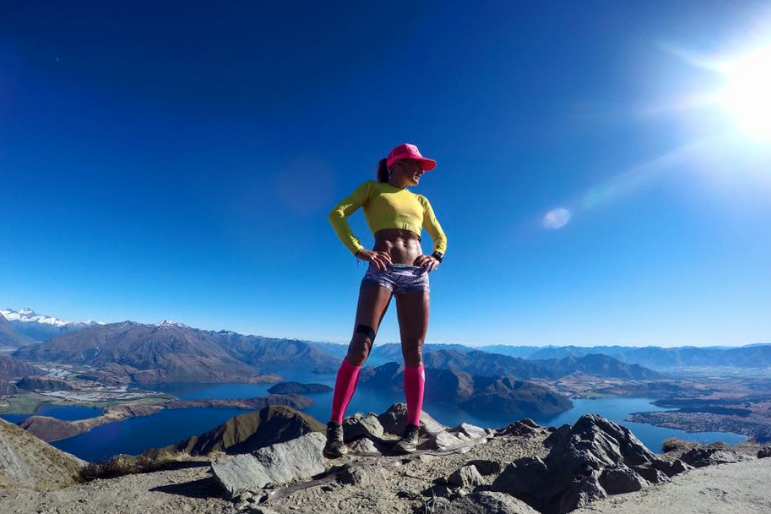 Annabel is the world's number one female athlete in the Stand Up Paddle discipline. She is the first (and only) female to win a world cup overall, beating her male counterparts by over 6 minutes in France in 2012. This incredible athlete has not only found herself sharing the men's podium on countless occasions but has dominated the women's side of the sport with consistency year after year from open ocean to surf racing, downwind to flat water and technical river events. A multiple world champion, an elite cyclist & mountain biker – you'll also find this adventure hunting free spirit just at home hosting TV shows and is one of the most creative image athletes with strong social media presence and following.
Hailing from the idyllic mountain resort of Lake Wanaka in the heart of New Zealand's Southern Alps our immediate aim is to take Annabel onto the victory podium in the 2017 molokai2oahu World Paddleboard Championships, an event that she has previously seen victory in the Stock class but yet to realise in the Unlimited division. Annabel defines the tag 'elite athlete' and is the ultimate brand and lifestyle ambassador.
Sean Rice
Sean Rice is a World Champion Surfski paddler.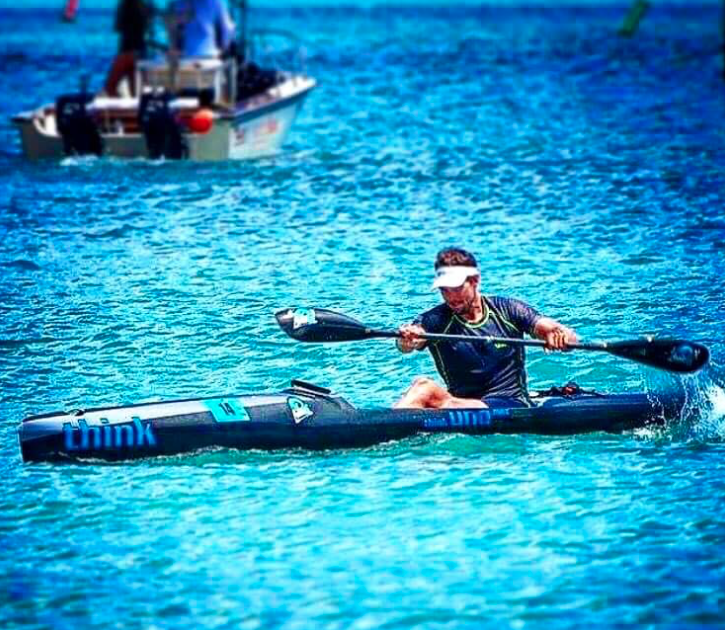 Former ICF World Surfski Champion Sean Rice has been a man on the move for the past two years. The 27-year-old South African has been traveling the world coaching and competing under his personal brand Paddle Life.
Sean has joined the Molokai Group team hungry to win the world title crown that he last held in 2013/14 with his title win in Portugal. The biannual event next held in Tahiti saw Sean finish in 4th place at which point he vowed to win again. 2017 will see the title being awarded in Hong Kong in November and we are working with Sean to establish the best possible pathway to winning a second World Championship title.
Nick Moloney
Nick Moloney is a professional sailor with 15 world records.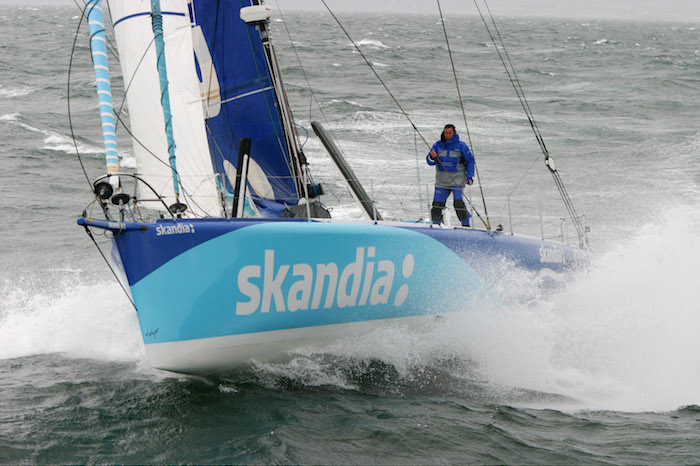 Nick Moloney is an Extreme Sailing Series veteran and offshore legend who has circumnavigated the world three times in three disciplines: with crew in stages, non-stop and unassisted solo, unlimited non-stop and unassisted with crew. Nick has completed twenty TransAtlantic crossings winning five TransAtlantic titles including the fraternity's most contested solo race, the Route du Rhum.
Nick is no stranger to corporate and business challenges, firstly as a self-managed professional athlete prior to becoming a founding and key member of the world's largest and most successful independent sports business OC Sport.
Zeb Walsh
Zeb Walsh is a world champion paddleboarder.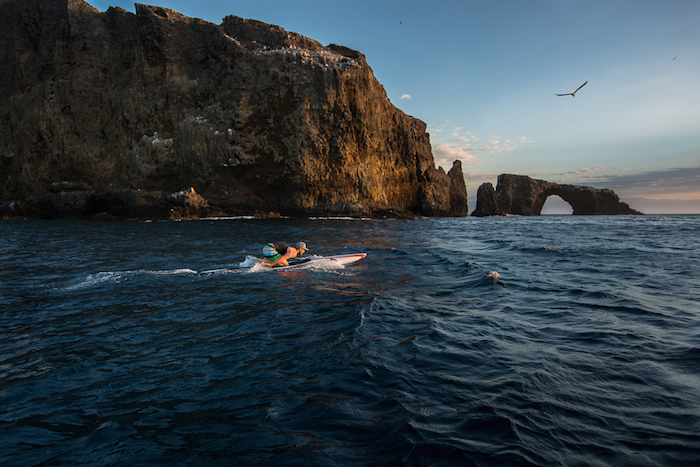 Zeb Walsh was born and raised in Torquay, Australia. He first worked as a surf lifesaver along the beautiful, but at times gruelling Surf Coast. Now a father and a world champion, Zeb's self-motivation is clear; he trains all year round under a self-disciplined weekly schedule of two 15km paddles, two 30km paddles and one 'fun' paddle in the waves that crash along Torquay point.
A natural athlete with a love of competition, surfing remains his true passion, but paddleboarding, originally a tool to increase his fitness levels for surfing, is where his greatest achievements lie.